> PRODUCTS > NEO6-STR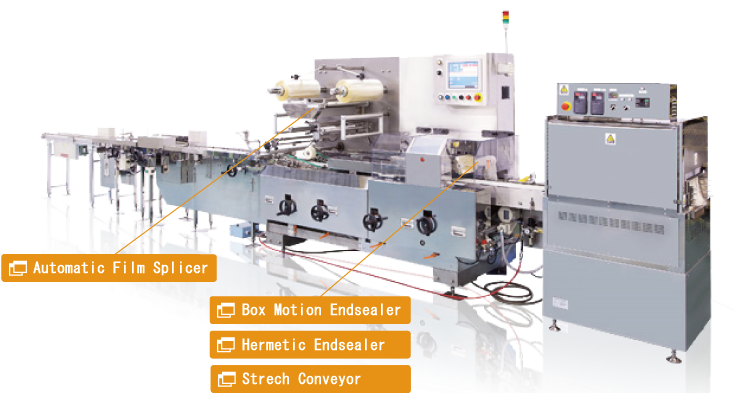 Products to be wrapped from preceding process are fed onto roller pool conveyor. The autofeeder divides the products one by one and fed onto infeed conveyor, then stretch wrapped.

【NEO6-STR Features】

This shrink wrapping machine uses stainless steel and aluminum made main body frame for the production line requires water washing.
Roller pool conveyor and autofeeder that separate products one by one fed into wrapping machine.
Independent Endsealer motion conroller gives easy and safety setup and also easy machine operation.
Target Items

Frozen Noodles, Other Frozen Food
Packaging Speed

Max. 120 pack/min (depend on kind of items and wrapping material)
Main Motor

200V 750W (AC Servo) 3 Units
Power Consumption

Three Phase 200V 12.0kw
Usage Example
Frozen noodles

Frozen Udon, Feozen Spaghetti
Option Choice