> PRODUCTS > NEO6-415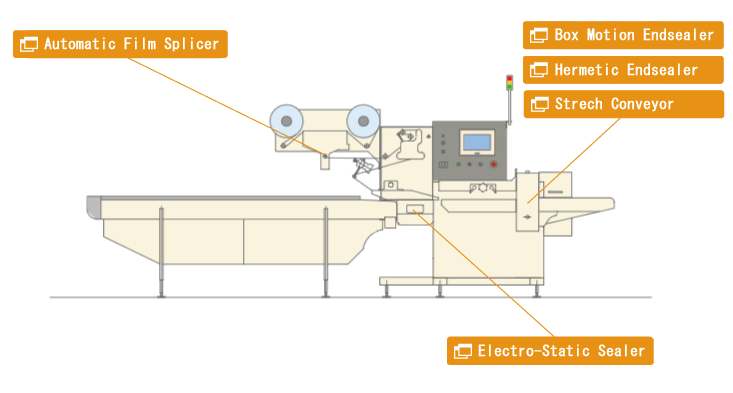 Servo control technology. For exclusive product with fixed endsealer cut position.

【NEO6-415 Features】

Standard machine NEO series. Excellent machine specifications and operation. Easy operational without reading manual.
This machine gives easy operation with large sized 12.1" color touch screen controller that also guides operation procedure.
Independent Endsealer motion control gives easy and safety set up and also easy machine operation.
Target Items

Pudding、Yogurt etc.
Packaging Speed

Max. 300 pack/min (depend on kind of items and wrapping material)
Main Motor

200V 750W (AC Servo) 3 Units
Power Consumption

Three Phase 200V 4.5kw
Film Width

450mm
Cut Pitch

90~470mm
Usage Example
Daily Products

Pudding, Yogurt, Butter

Medicine

Medicine in carton box, Medicine in bottle, Eye drop

Commodity

Box tissue, Mouse mask, Hand soap, Liquid soap, Fragrance, Toilet paper, Wet tissue, toothpaste
Option Choice
Auto Feeders